Uniquely Louisiana
Providing quality, timely and affordable legal, governmental, and litigation services to individuals, businesses, and governmental agencies throughout Louisiana.
Did you know?
Larry Roedel successfully negotiated on behalf of the State with the New Orleans Saints legal team to keep the Saints in New Orleans long-term in the aftermath of Hurricane Katrina.
💡
CJ Blache as a child was one of the very first people to integrate public schools in New Orleans. CJ has practiced in the area of governmental relations and regulatory law at the state and local level and has been active in every session of the Louisiana
💡
Kent Parsons played football at Murray State University and baseball for Nichols State University.
💡
Wayne has served as a legal advisor to multiple Louisiana governors on Workers' Compensation issues and as a seminar speaker for numerous associations, including the Louisiana Association of Defense Counsel, the Defense Research Institute, the Louisiana
💡
Jan Frankowski is originally from Poland and is fluent in Polish and English. He was involved in the successful defense of one of the two BP Well Site Leaders charged with 22 felony counts of manslaughter and a violation of the Clean Water Act arising fro
💡
Skye Fantaci was heavily involved in non-profit organizations in New Orleans. She is the former Chair of the Second Harvest Food Bank where she has also served as Secretary to the Board of Directors for three years and was on the Executive Committee for f
💡
David Phelps taught English in Japan, managed a rock 'n roll band, and worked as a journalist before becoming an attorney.
💡
Sydne Cunningham, while attending Tulane Law School, as an Honor Board Justice from 2017-2020 and was elected as the Treasurer for the Black Law Student Association for the 2018-2019 year.
Practice Areas
The demands and pace of our profession are forever changing, but our principles and standards remain the same.
Outstanding Legal Representation Since 1988
01 Our Goal
Our goal has always been to offer quality legal services in a timely manner at an affordable price. By attracting exceptional law school graduates and accomplished lateral hires, we have enhanced the scope of our legal services to include nearly every area of law. Over the years, we have experienced sustained growth while continuing to uphold the goals and principles upon which our firm was founded.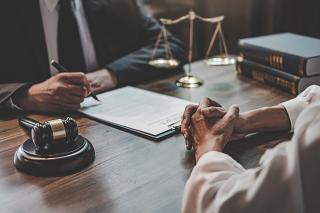 02 Our Principles
The demands and pace of our profession are forever changing, but our principles and standards remain the same. Responding to your needs in an efficient manner is our priority. Tailoring our legal services to meet your individual needs, our diverse team of talented attorneys will work together to seek the best course of action for your unique situation.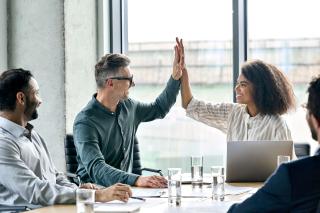 03 Our Mission
It is our mission to meet the needs of those who experience the challenges, struggles and successes of life. Our client base, business opportunities and reputation in the community have given us much to be thankful for, and we appreciate your consideration of Roedel Parsons for your legal needs.