Litigation
Defendants Can Appeal Summary Judgment Dismissals of Co-Defendants
High court resolves circuit split on procedural issue.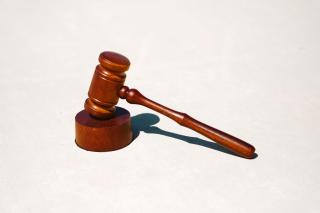 In
Amedee v. Aimbridge Hospitality LLC, 21-01906 (La. 2022), 351 So. 3d 321
, the Louisiana Supreme Court resolved a circuit split on the following issue: Where multiple defendants are named in a lawsuit and one is dismissed by a summary judgment motion, may another defendant appeal that dismissal if the plaintiff failed to similarly appeal? The Supreme Court answered that question in the affirmative, "hold[ing] that a defendant may appeal a summary judgment dismissal of a co-defendant even when the plaintiff chose not to appeal that judgment."
Id.
at 323.
Previously, the Fourth and Fifth Circuits held that a defendant could not appeal the summary judgment dismissal of a co-defendant if the plaintiff did not appeal. There was also an intra-circuit split on the issue in the Third Circuit.
In reaching its conclusion, the Supreme Court explained that "it is incumbent that a determination by summary judgment that a party is free of fault be correct. That determination can only be accomplished by making the judgment subject to review, whether that review be sought by a plaintiff or one of the remaining defendants."
Id.
at 334. The Court also stated: "[T]o prohibit appellate review of a summary judgment by a co-defendant, even where a plaintiff did not appeal, diminishes the search for truth – the object of a lawsuit – and denies a defendant the ability to fully defend itself."
Id.
at 334–35.
The Supreme Court reversed the Fourth Circuit's judgment and remanded the matter to the court of appeal for further proceedings.