Business and Corporate
Regional Partnership Awarded $50M Grant to Boost Green Hydrogen Energy
H2theFuture was awarded a $50 million grant through the Build Back Better Challenge.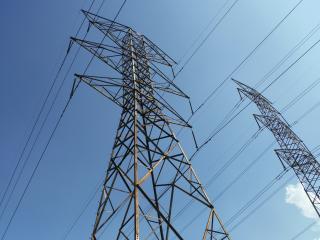 Earlier this month, the Economic Development Administration (EDA) announced that H2theFuture, a regional partnership led by the Greater New Orleans Development Foundation (Foundation), will receive approximately $50 million to "transition the regional hydrogen energy sector by closing the gap between green hydrogen, produced from renewable energy sources, and other forms of hydrogen used today, which rely on fossil fuels."
[1]
With more than 500 contenders, H2theFuture was 1 of only 21 winners of the Build Back Better Challenge, EDA's marquee American Rescue Plan program. Winners were eligible to receive between $25 million to $65 million.
According to the Foundation, the grant will help meet an urgent need for systemic economic diversification in Louisiana. South Louisiana has lost more than 22,000 jobs in the oil and gas industry over the last decade, leaving behind legacy energy infrastructure and a demand for transition. The Foundation boasts that the grant will enable New Orleans to "drive the nation's energy transition" from fossil fuel-based sources to greener, more sustainable energy sources.
To learn more about H2theFuture, click
here
.
---
[1]
Greater New Orleans Development Foundation
, EDA, https://eda.gov/arpa/build-back-better/finalists/Greater-New-Orleans-Development-Foundation.htm (last visited Sept. 12, 2022).