Government and Public Law
Louisiana Appellate Court Holds That Text Messages Can Be Public Records
The First Circuit became the first Louisiana appellate court to directly hold that text messages can be "public records."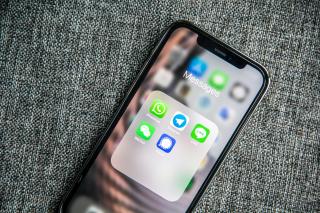 In
Brumfield v. Village of Tangipahoa
, 21-0082 (La. App. 1 Cir. 12/20/21), --- So. 3d ----, the Louisiana First Circuit Court of Appeal became the first Louisiana appellate court to directly hold that text messages can be "public records" under the Louisiana Public Records Law, La. R.S. 44:1,
et seq.
In
Brumfield
, an individual submitted a public records request to the Village of Tangipahoa and three of its aldermen. After the Village and aldermen failed to turn over any documents, the requester sued. The trial court issued a writ of mandamus, ordering the defendants to produce responsive records, and also assessed a $14,000 penalty against the aldermen (representing a $100/day penalty for their failure to produce the records for over 140 days). The trial court's judgment specifically required the defendants to "submit any and all email, text or telephonic records."
On appeal, the First Circuit noted that it "found no Louisiana case directly holding a text message would also be included in the definition of a 'public record.'" The court also acknowledged that "text messages present unique challenges in the context of the public records law, specifically relating to the logistics of retention, production, and possession of text messages as public records." Nevertheless, under the Louisiana Supreme Court's reasoning in
Shane v. Parish of Jefferson
, 14-2225 (La. 2015), 209 So. 3d 726, the First Circuit held that a "public record" includes a text message, if that text message is used in the performance of any work, duty, or function of a public body, under the authority of state or local law. The court went on to explain that if a public official uses their personal cell phone to send text messages related to the performance of their public duties, then they are a custodian with custody of those public records under the Public Records Law.
The
Brumfield
decision is important for several reasons. For one, it definitively announces that the reach of the Public Records Law extends to most, if not all, forms of communications, regardless of the medium. Just as emails were held to be public records in
Shane
, so, too, are text messages if they are used to discuss or transact public business. Secondly,
Brumfield
explains that individual public officials can be custodians of public records. Generally, when submitting a public records request, the "custodian" has a constitutional and statutory duty to respond to that request. Usually, that custodian is the chief executive officer, secretary, or other official designated by the public body. But when a requester seeks text messages or emails contained on a
private
device owned by a public official or employee, then that public official or employee is the custodian as it relates to any text messages or emails about public business on that device.
In short, public officials and employees should take heed of the
Brumfield
decision and recognize that their text messages and emails may constitute public records, even if they are sent or received on a private device. And when a public records request is made for those electronic communications, a public official or employee may be considered the "custodian" and owe a duty to respond to the request. Public officials and employees should also be mindful of their duty to preserve public records, which is generally for three years.
See
La. R.S. 44:36(A). So, if you're a public official or employee, you should not delete text messages that pertain to public business until
after
the preservation period has ended.